Peanut /Tomato/Chili Sauce Filling Machine Automatic Sauce Filling Machine Honey
Peanut /Tomato/Chili Sauce Filling Machine Automatic Sauce Filling Machine Honey
DONG TAI

CHINA

15 WORKING DAYS

1000 SETS/YEAR
1. The feeding method of Peanut Sauce Filling Machine can be high tank or liquid pumping, which greatly improves the production capacity;

2. Tomato Sauce Filling Machine can be equipped with high-efficiency electromagnetic induction sealing device with good sealing effect.

3. The sealing part of Chili Sauce Filling Machine has a unique induction plate and cooling system to make it safe and effective
Peanut /Tomato/Chili Sauce Filling Machine Automatic Sauce Filling Machine Honey
PRODUCT INTRUDUCTION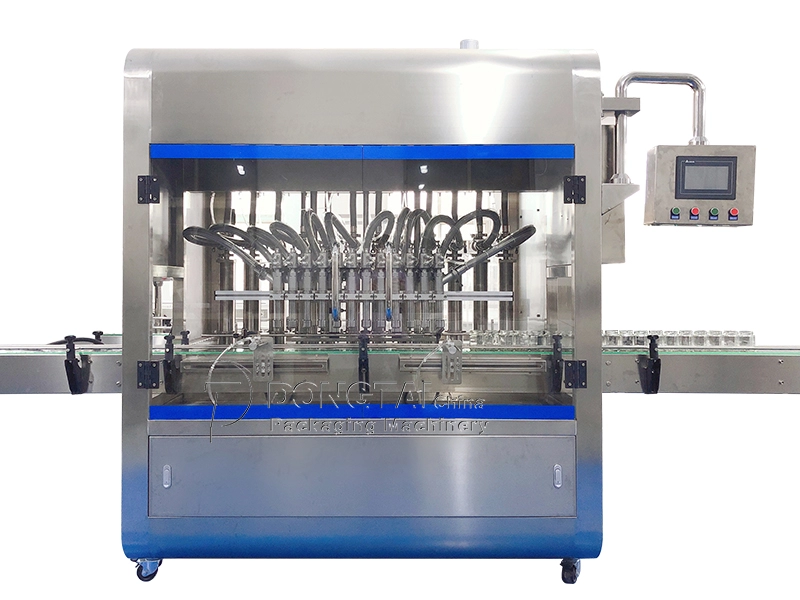 Automatic Sauce Filling Machine can realize the route formed by a series of production activities (such as processing, transportation, assembly and inspection) starting from the raw materials entering the packaging equipment. Sauce Filling Machine Honey has greater flexibility and can adapt to a variety of production needs. Realize the mass production of chili sauce, seasonings, etc., so as to help manufacturers achieve the goal of high-speed production.
PRODUCT FEATURES
Planetary cone disc stepless regulator

Peanut Sauce Filling Machine adopts a stainless steel flat conveyor belt driven by a planetary cone disc stepless regulator, which can flexibly coordinate the synchronization of multiple processes.

Photoelectric tracking

Tomato Sauce Filling Machine can be automatically controlled by program, using world-renowned programmable controllers, such as Omron, to make the program more flexible




Color touch screen:

Chili Sauce Filling Machine adopts imported programmable controller PLC and color touch screen to adjust the volume easily, quickly and accurately

Lifting motor

The Automatic Sauce Filling Machine is equipped with a motor lifting structure, which can be completed by one button, and it is easy to adjust the filling distance and bottle height.



MAIN PARAMETER
sauce filling machine---Suitable for material display: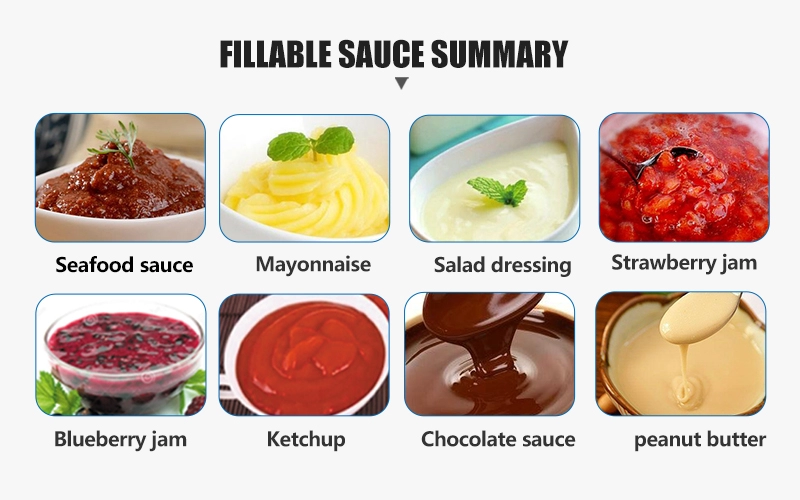 FAQ: