automatic chili sauce filling machine black pepper teriyaki sauce filling machine
automatic chili sauce filling machine black pepper teriyaki sauce filling machine
DONG TAI

CHINA

15 WORKING DAYS

1000 SETS/YEAR
1. The automatic chili sauce filling machine is redesigned on the basis of the original sauce filling machine, and some additional functions have been added.


2. The black pepper sauce filling machine can continuously and automatically run filling.
automatic chili sauce filling machine black pepper teriyaki sauce filling machine
PRODUCT INTRUDUCTION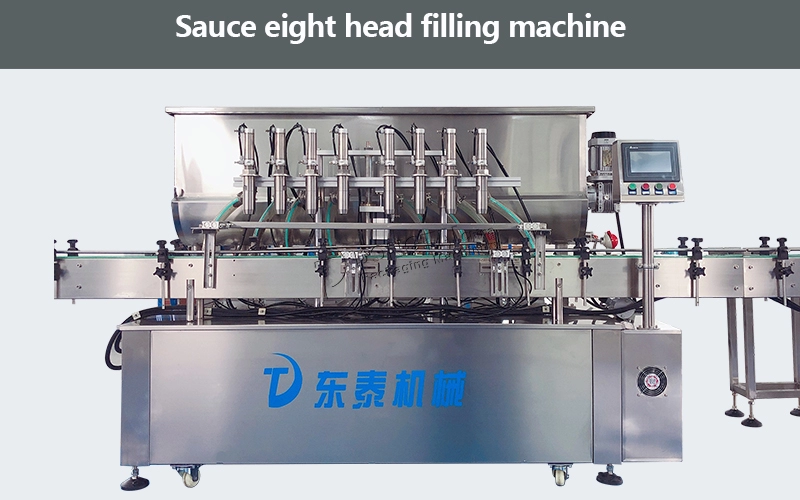 The material filling machine adopts the principle of piston cylinder driving, which simultaneously drives the piston in the material cylinder to reciprocate through the back and forth movement of the cylinder, so that negative pressure is generated in the front cavity of the material cylinder, and the cylinder stroke is controlled by the filling rotary valve and the signal valve , The filling volume can be adjusted, and the teriyaki sauce filling machine can achieve precise filling results.
PRODUCT FEATURES

High-precision filling head

The filling volume of chili sauce filling machine can be adjusted individually, which is convenient and quick

High-quality sealing components

The black pepper sauce filling machine guarantees no leakage at the filling site.

Framework

The equipment cleaning and maintenance of teriyaki sauce filling machine is simple and convenient

Motor lifting structure


The sauce filling machine can be completed with one button, without manual positioning and adjustment

Brand accessories

The parts and auxiliary equipment of the chili sauce filling machine are directly provided by the brand agent. Brand guarantees quality

MAIN PARAMETER
| | |
| --- | --- |
| Product name | |
| Material | 316L+304 Stainless Steel |
| Bottle type | Glass Botte |
| Advantage | 10 Years Experiences |
| Machine type | Horizontal Type |
| Filling speed | 1200-2000 bottles/hour |
| Current | 3A |
| power supply | 220/110V 50/60Hz |
| Equipment size | 2000*800*1700 |
| Power | 2000W |
sauce filling machine---Suitable for material display: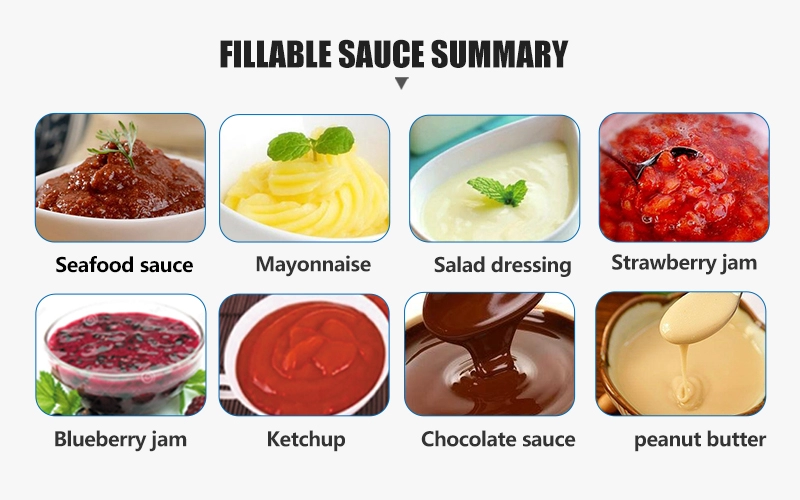 FAQ: