Castor Oil Filling Line
Castor Oil Filling Line
DONGTAI

SHANDONG

15 WORKING DAYS

1000 SETS/YEAR
Castor oil filling machine equipment with stable, easy to operate, cost-effective, high degree of automation.Compared with similar products, it has longer service life, more complete capacity, and the rational design of the whole filling machine.
Castor oil filling machine is equipped with coordinated photoelectric and full-line interlocking device, filling machine only needs 1-2 operators.
Castor Oil Filling Line The technologies used are today's industry leaders.
The whole filling equipment meets the needs of production, unmanned and comprehensive production.
Castor Oil Filling Line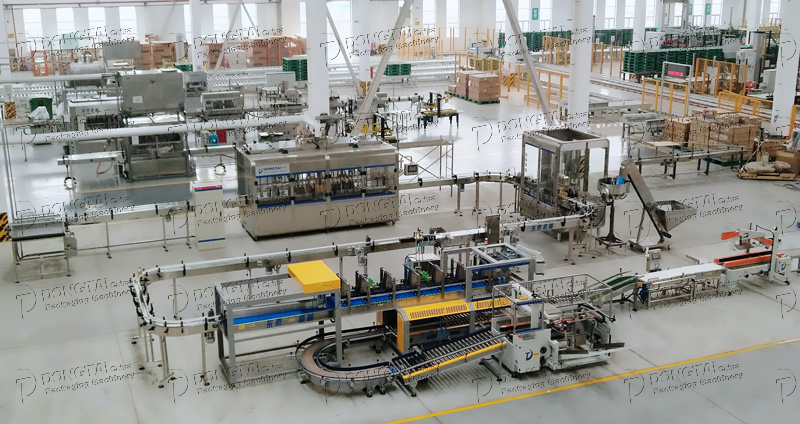 Castor Oil Filling Line-Product description:

Castor oil filling line mainly consists of push bottle machine, electric control cabinet, automatic 16 filling machine, automatic capping machine, weighing detection, aluminum foil sealing, unpacking machine, packaging machine, weighing detection, carton sealing machine
Castor Oil Filling Line-Product details:
Castor Oil Filling Line is the latest achievement of our company's researchers.It is on the basis of the original model, according to the practical production requirements, adopted the opinions of the majority of manufacturers, retained the measurement of the core device system, learn from the foreign advanced filling technology control process, is the same industry can not be compared.
Castor Oil Filling Line reasonable design, easy to operate, cylinder piston and cylinder body are made of ptfe and 304 stainless steel material, in line with health standards.
Filling speed of each head of filling machine can be set directly by touch screen.
Castor Oil Filling Line-Product parameters:
Filling nozzles

8
Filling speed

1500-2000 (barrels / hour)

Filling capacity

1-5L
Filling accuarcy

± ≤

0.1% FS

Power Supply

220/380V3 phase +Earth Wire, 50 Hz

Number of workers

3-5 people

Whole line consumption

about 100L/Min

The equipment noise

less than 50D
Castor Oil Filling Line-Product details picture and description:
Castor Oil Filling Line adopts high-precision all-electronic weight weighing measurement, with a high degree of automation, which can avoid overflow of materials and prevent high pollution of materials to the environment, so as to carry out effective labor protection for operators.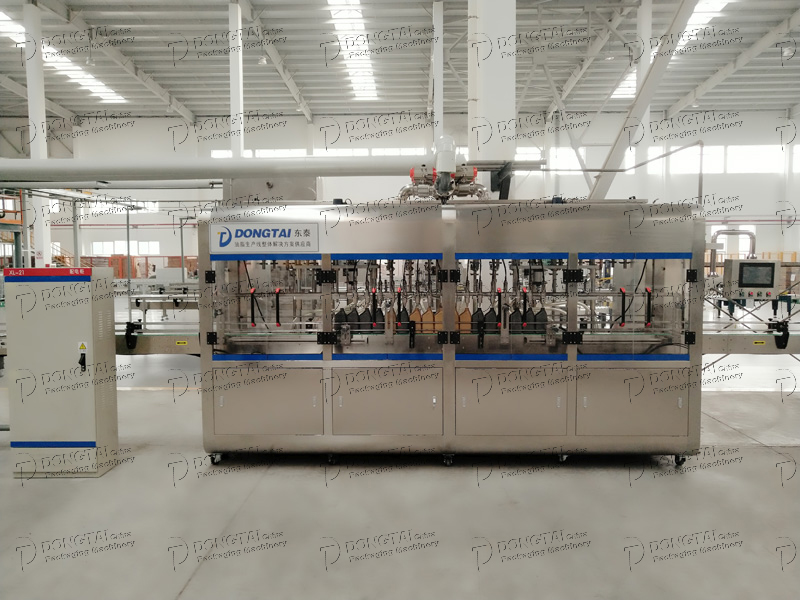 Automatic filling machine
This machine is a flow meter filling machine with high filing accuracy.It applies to 1-5L liquid for filling.It uses filling bulkhead of preventing leaking and wire drawing,filing up and down system of preventing high foam products,assuring the lip orientation and automatic control system.The tank controls material level automatically,feeding the material is also automatic.The tank adopts the pressurized design that will improve the speed of the blanking.Combine with the mechanotronics protecting device,if the machine has any abnormal information,it will stop and alarm automatically.The touch screen will appear the detail parts which is abnormal.It is produced with the GMP standards,safety,environmental,hygienism,beautiful and adapt to different kinds of work place.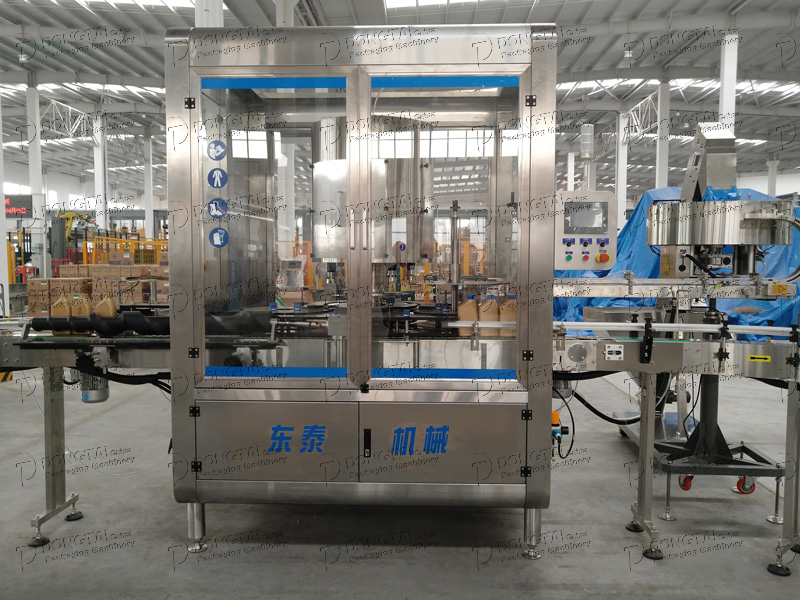 Castor Oil Filling Line.Save labor and increase production Efficiency.Put the whole bucket flat on the platform, And an automatic push rod pushes the belt in Barrels.Order, don't hurt the bucket.It is a The electrical part and photoelectric part are controlled by PLC Sensor and frequency conversion governor.It has a High integration, strong control ability, high reliability Can cooperate with control during operation Filling equipment.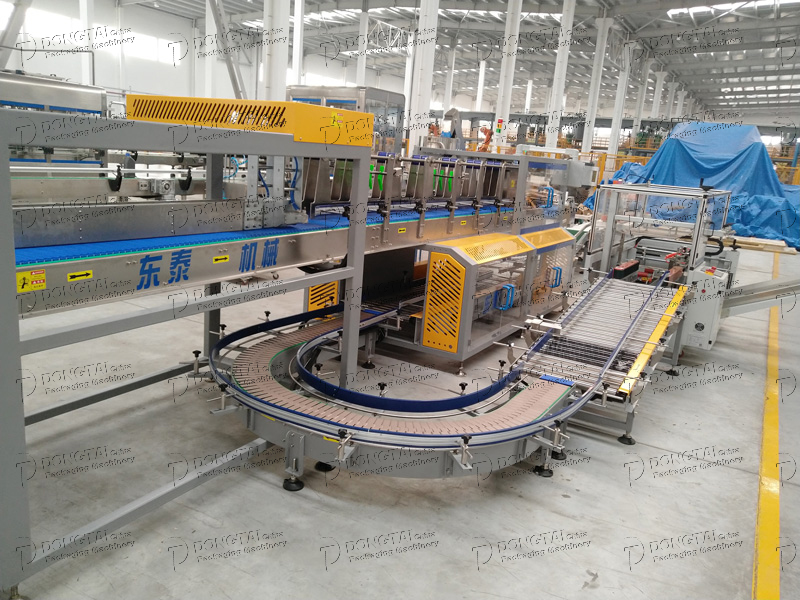 It can finish at one
time,reduce the cost of equipment and the space of equipment and raw materials and all levels of transportation contradiction.The appeara -nce of the packaging is beautiful and smooth:ilt is tight and firm after wrapping.Applicat -ion of unpacking-packing-sealing integrated machine,reduce labor intensity,labor res -ources and production process,will upgrade the traditional packaging way and the inev -itable trend of development.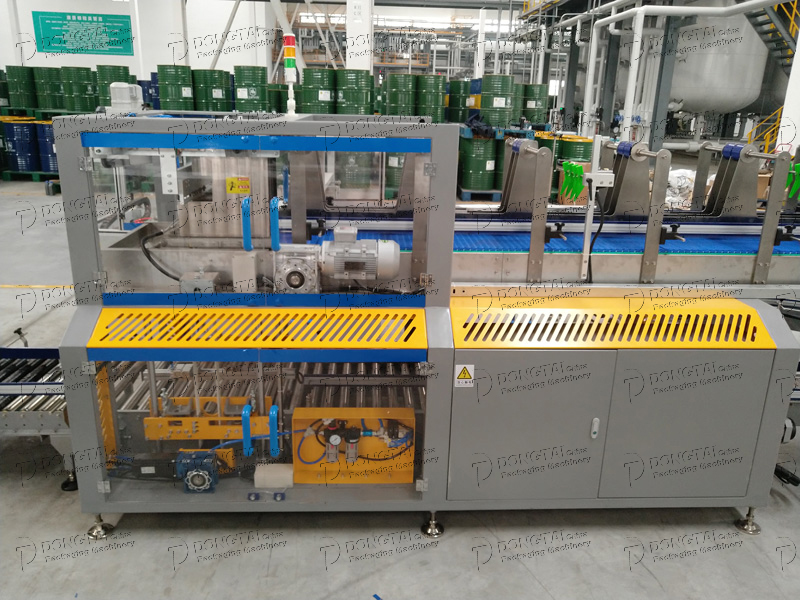 Castor Oil Filling Line-The finished product to show: