Lube oil filling capping labeling machine engine oil filling machine palm oil filling and sealing machine olive oil bottle filling machine
Lube oil filling capping labeling machine engine oil filling machine palm oil filling and sealing machine olive oil bottle filling machine
DONG TAI

CHINA

15 WORKING DAYS

1000 SETS/YEAR
1. The engine oil filling machine adopts power filling, no high-position tank is required.

2. Lube oil filling capping labeling machine adopts crawler-type capping machine, which is stable and noiseless and has no air pressure.

3. The palm oil filling and sealing machine simplifies the installation process and improves the filling efficiency.
Lube oil filling capping labeling machine palm oil filling and sealing machine olive oil bottle filling machine
Detail display of engine oil filling machine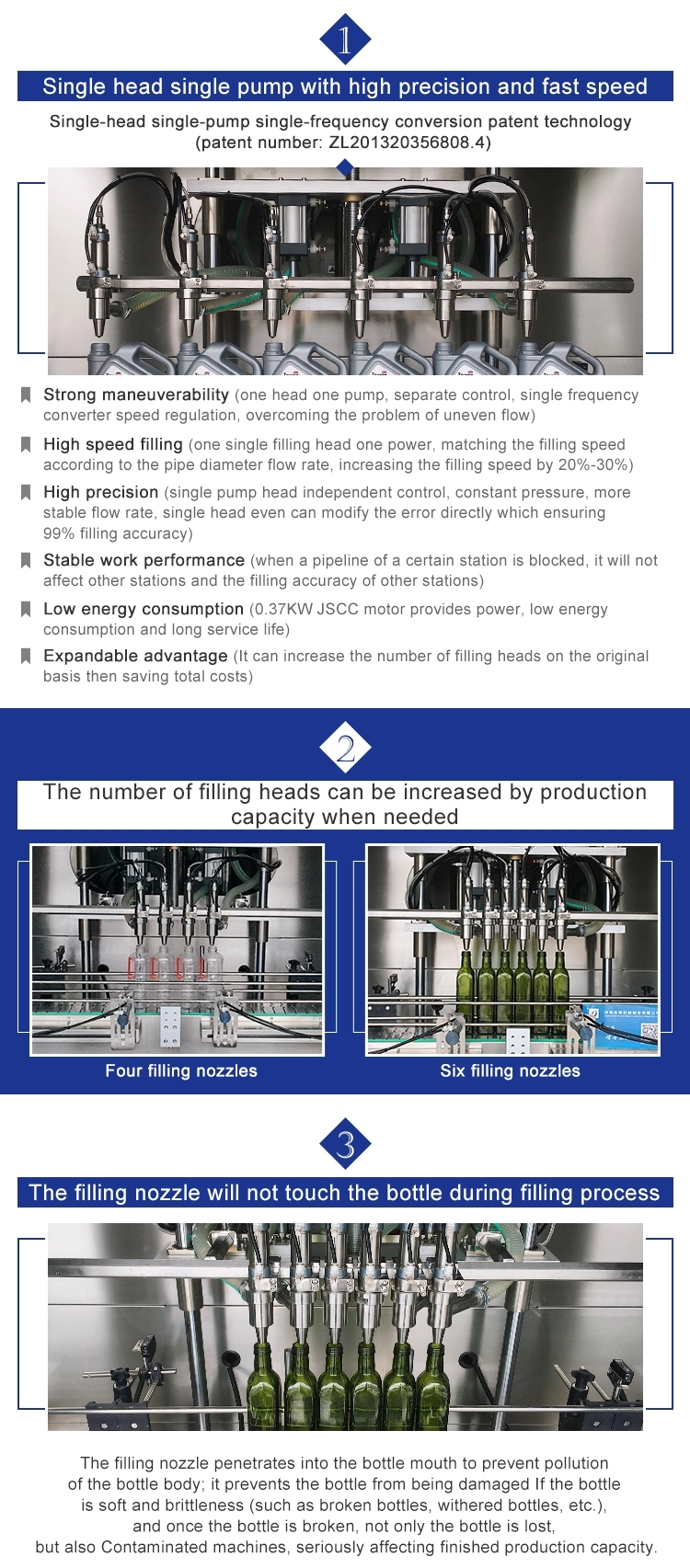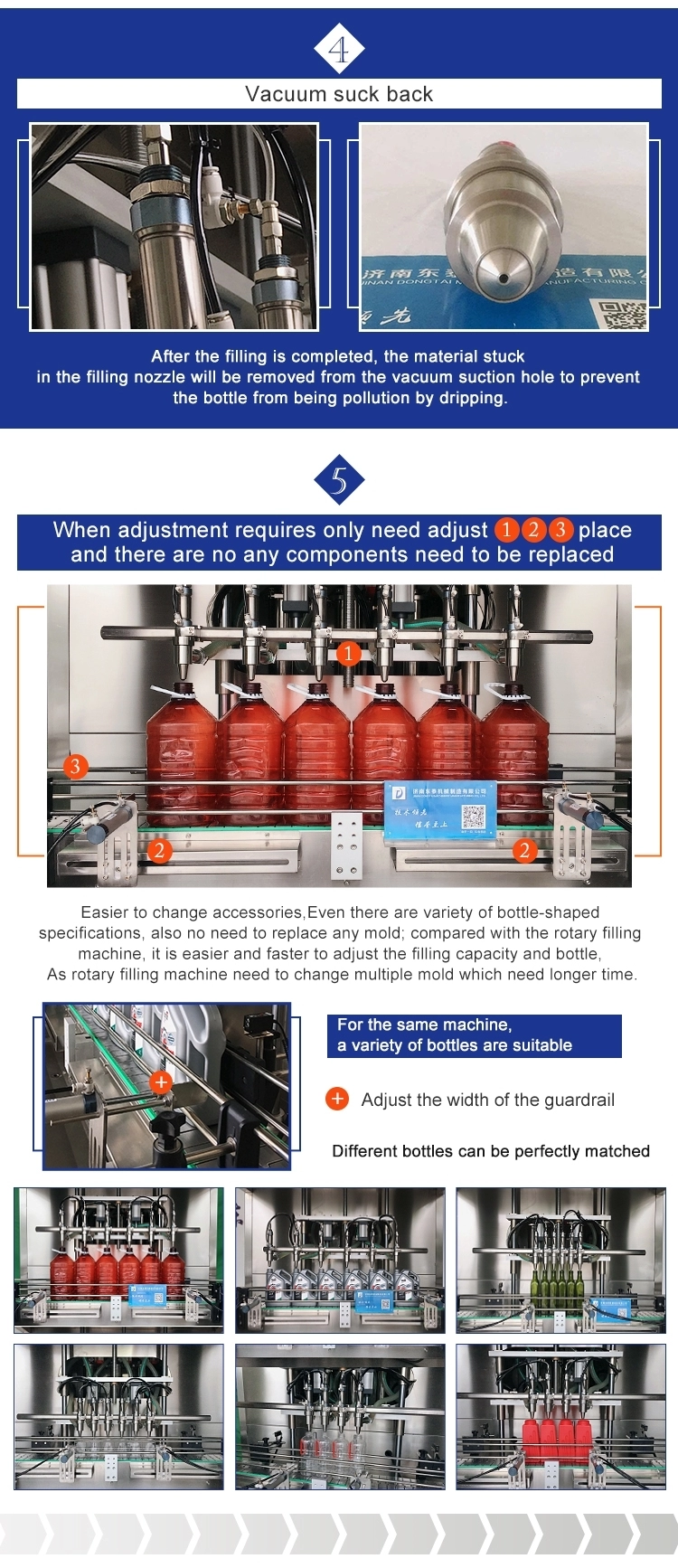 palm oil filling and sealing machine