Semi Automatic Micro Dosing / Powder Filling Machine / Auger Filler and Weigher / Screw Conveyor
Semi Automatic Micro Dosing / Powder Filling Machine / Auger Filler and Weigher / Screw Conveyor
DONGTAI

SHANDONG

15 WORKING DAYS

1000 SETS/YEAR
The packaging machine is a powder filling machine or a powder packaging machine, which is suitable for the quantitative packaging of powdery and granular materials such as pesticides, veterinary drugs, premixes, additives, milk powder, starch, condiments, enzyme preparations, and feed.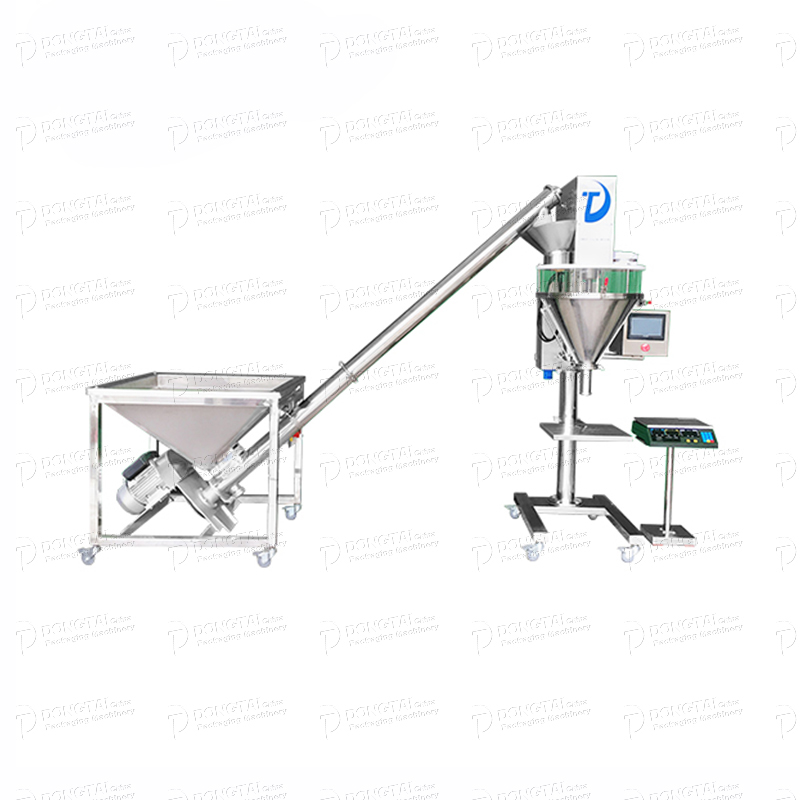 Principles and characteristics of powder filling machine:
A. This powder packaging machine integrates machine, electricity, light, and instrument, and is controlled by a single-chip microcomputer.It has functions such as automatic quantification, automatic filling, and automatic adjustment of measurement errors.
B. Fast speed: using spiral cutting and light control technology
C. High accuracy: using stepper motor and electronic weighing technology
D. Wide packaging range: the same quantitative packaging machine can be adjusted and replaced by the electronic scale keyboard within 5 to 5000g, and the feeding screw of different specifications can be continuously adjusted.
E. Wide range of application: powdery and granular materials with certain fluidity can be used
F. Suitable for quantitative packaging of various packaging containers such as bags, cans, bottles, etc.
Product parameters:

| | |
| --- | --- |
| Meurement methods | 30 ~ 160mm, H50-260mm |
| Packing weight | 10-5000g (replace screw specification) |
| Packing accuracy | ≤500G, ≤±1% ; >500g, ≤±0.5% |
| Packing speed | 20~40 bottles / minutes |
| Power supply | 3P AC208 ~ 415V 50/60Hz |
| Engine power | 2.3kW |
| Weight | 350KG |