meat sauce curry sauce filling machine automatic peanut sauce filling machine filling capping labeling line
meat sauce curry sauce filling machine automatic peanut sauce filling machine filling capping labeling line
DONG TAI

CHINA

15 WORKING DAYS

1000 SETS/YEAR
1. The meat sauce filling machine has dual anti-drip protections of vacuum and mechanical anti-drip.

2. The curry sauce filling machine adopts a horizontal push method, which greatly shortens the distance from the lower hopper to the filling head and improves the filling speed.


3. The automatic peanut sauce filling machine has 2 filling heads and 2 cylinder drive, which can fill materials faster and more accurately
meat sauce curry sauce filling machine automatic peanut sauce filling machine filling capping labeling line
PRODUCT INTRUDUCTION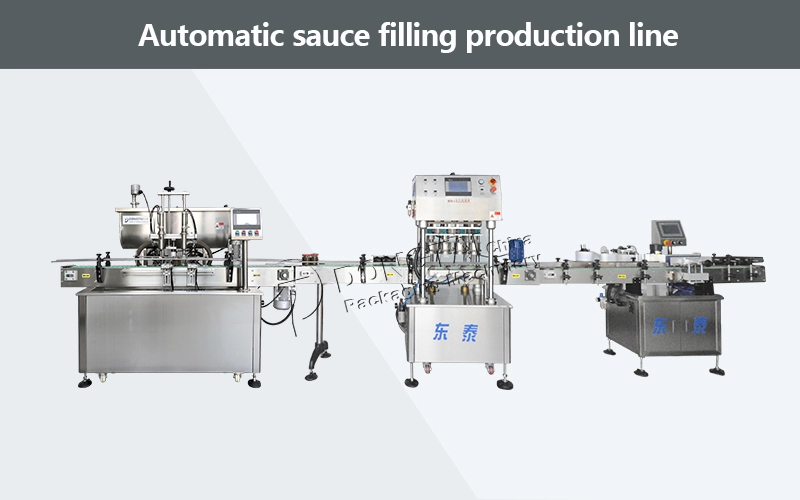 The filling capping labeling line is improved on the basis of foreign products. It does not drip to keep the container clean and hygienic, which is conducive to subsequent capping and labeling. The appearance of the filling line is simple and beautiful, and the filling amount is convenient to adjust, which improves the production efficiency of the enterprise and creates greater benefits.
PRODUCT FEATURES

meat sauce filling machine

The meat sauce filling machine adopts the principle of piston cylinder driving, and is suitable for seasonings such as mushroom sauce, chili sauce, bean paste, peanut butter, sesame sauce, jam, butter hot pot base, red oil hot pot base, etc. seasoning. The filling rotary valve of the curry sauce filling machine can be more customized according to customers' materials to meet the filling needs of different customers. Equipped with a horizontal mixing hopper to ensure uniform materials during the filling process. The design of the automatic peanut sauce filling machine greatly changes the filling distance from the lower hopper to the filling head, and overcomes materials with high oil content (for example: sesame granule chili oil). Some bottles have too much oil during the filling process, and some bottles have too much sauce.

Capping machine: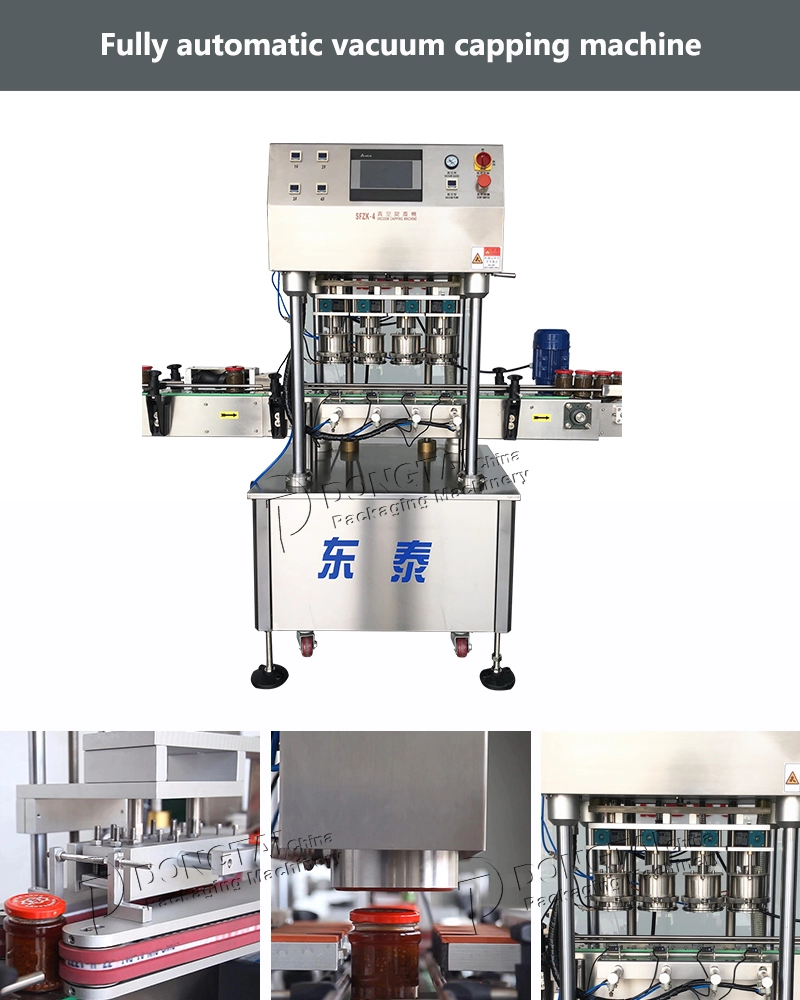 The linear automatic vacuum capping machine adopts mechatronics design and is controlled by PLC electronic optical fiber sensor. Fully insert the airless cap of the bottle. When the vacuum pressure did not reach 0.06MPA, the bottle was not emptied and the cap was not tightened. There is no oxygen in the bottle, and it can reproduce aseptically. To ensure the shelf life of the material, it is an ideal choice for the food, pharmaceutical and other industries. The equipment is easy to operate, easy to maintain and easy to clean.
Labeling Machine:

It is designed to meet the production needs of food and other industries. It is an ideal equipment for automatically marking various round containers; it is especially suitable for the production methods of the food industry.



MAIN PARAMETER
| | |
| --- | --- |
| Filling speed | 1500-1800 bottles/hour |
| Filling accuracy | ±2g |
| Current | 3A |
| Power source | 220/110V 50/60Hz |
| Power | 500W |
| Air pressure | 0.5-0.7MPa |
sauce filling line---Suitable for material display: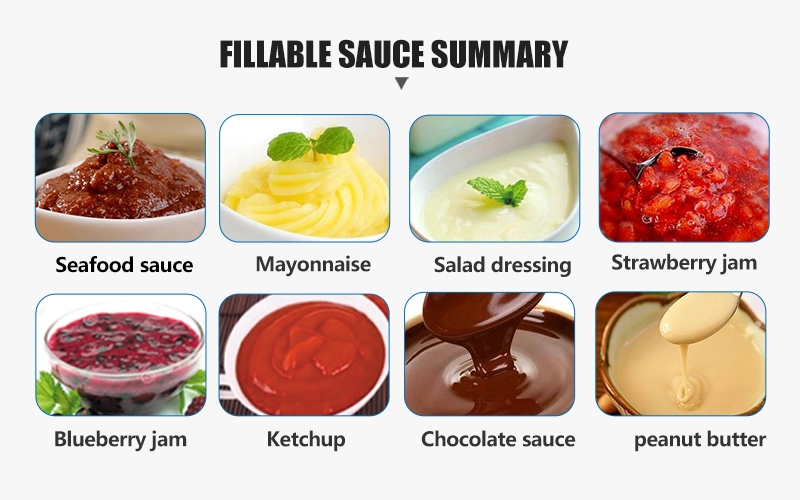 FAQ: